Are you unsure about your password to access the mobile application or the Esmod reader?
To retrieve your password, simply log into your Esmod account from my.esmod.com or from the app.
Go to "my account" then "my information".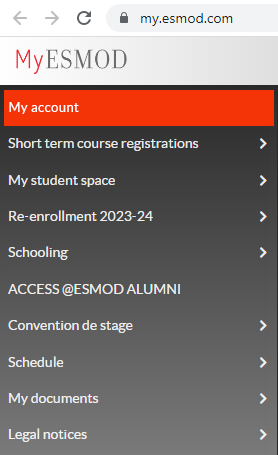 Go to "ESMOD/ebook login info" to find your login details.

You can then use this information on the mobile application or on the player to access your manuals.