Find out what the mobile application looks like in this article.
Home page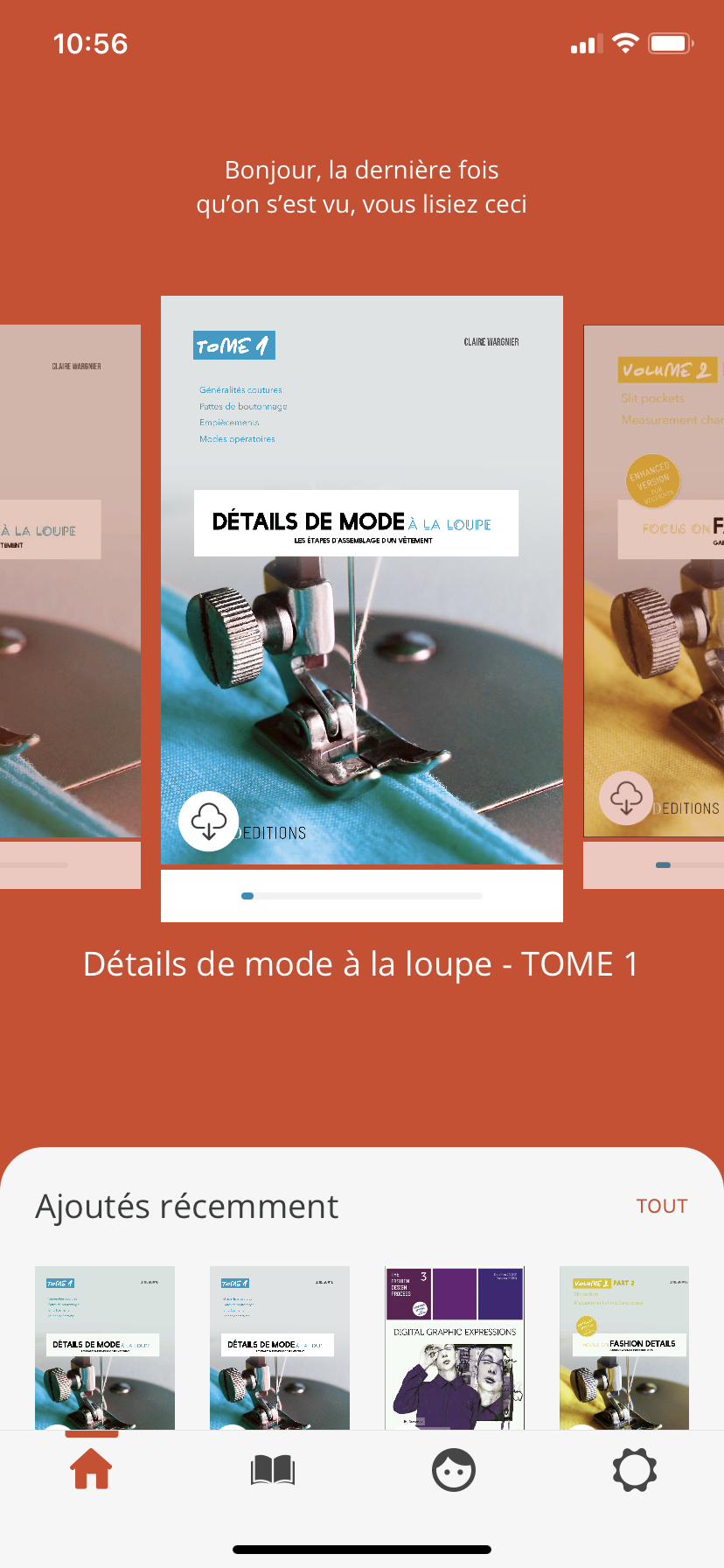 From the home page, three categories distinguish:
- Recently added textbooks
- Unread manuals
- Manuals already downloaded on your device (available offline)
From the banner at the bottom of the page, you will find :
Home page
On this tab, you will find your recent additions to your account as well as the last book you read. You can also see the progress of your current reading.
Library
By clicking on the icon, it takes you directly to your library and you can find all the manuals available on your account!
Account
You can find all your account information directly on the application.
Settings
In this tab, you are redirected to our Esmod online help where you will find all the assistance you need to use the Esmod application as well as answers to the most frequently asked questions.
Playback features
To access the reading features, simply click in the middle of your screen after opening one of your books.
You can see three new tabs appear:
Contents/table of contents
This allows you to navigate through your book and get to a location more quickly.
Bookmarks
This allows you to add a bookmark on the page you want.
Playback parameters
In this tab you can :
Change the font,
Change the size of the letters, the background colour of your book
Activate the "Dyslexia-friendly" option.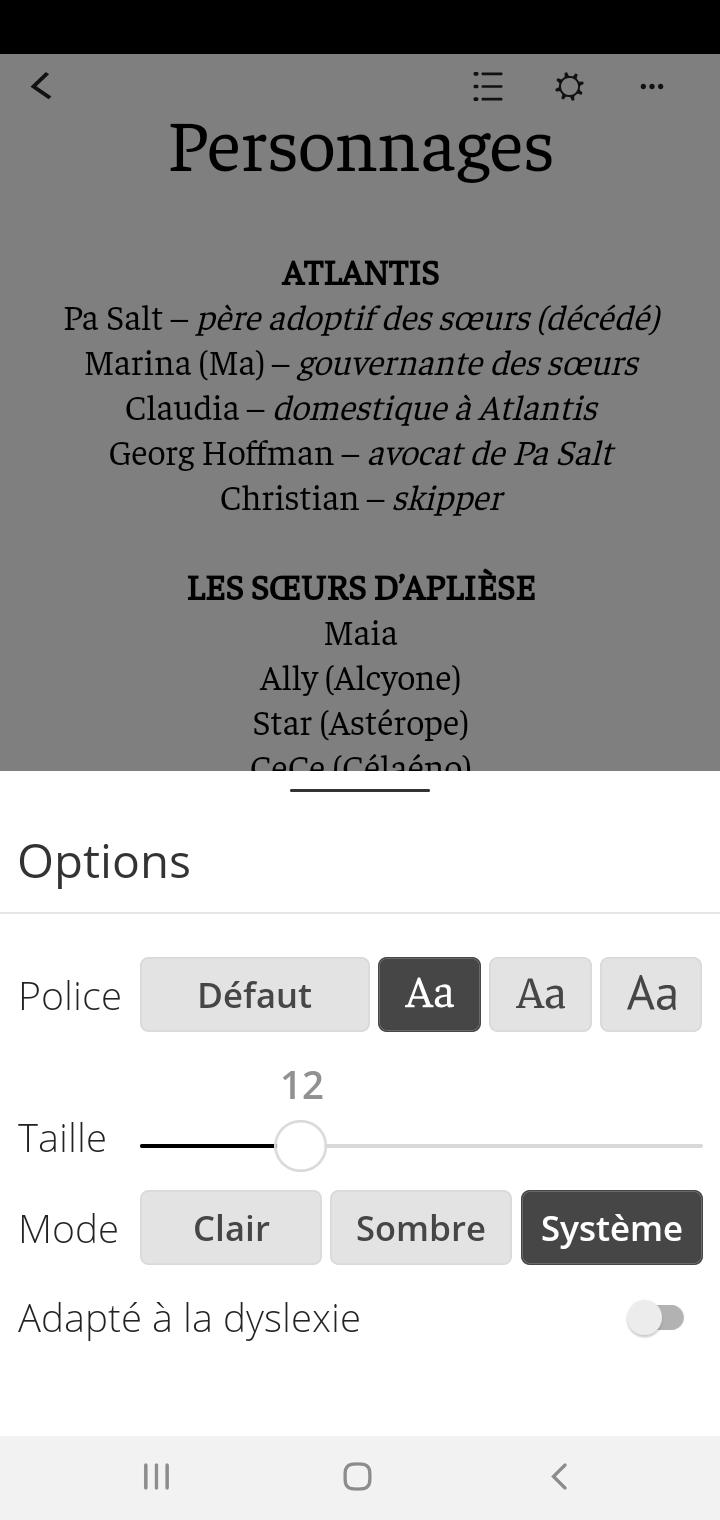 Other assets
You can choose to set the ebook to "mark as read" or "mark as finished". This allows you to sort your manuals more easily.
You can also find your bookmarks by clicking on the "bookmarks" option.